HOW IT ALL STARTED
CM Event recruitment Ltd was born out of the frustration of seeing how event staff and client's were being treated in the industry and the poor reputation of staffing agencies in the hospitality world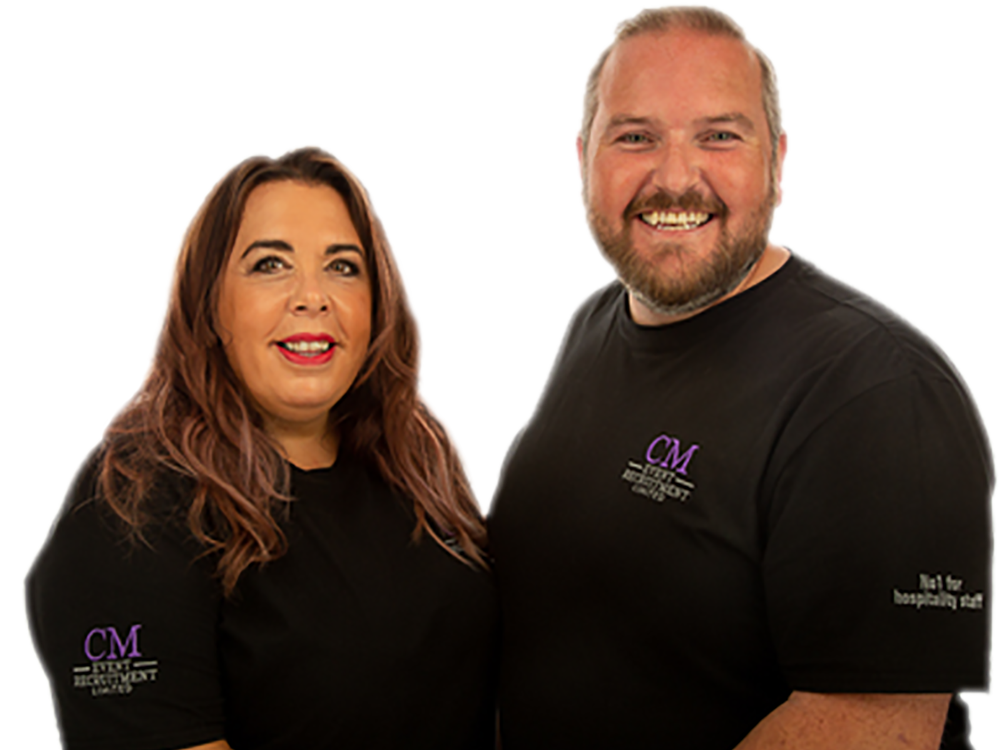 Chrissie who founded the company has over 20 years' experience in recruitment and remembers how she felt not just as a consultant but also as a person looking for work.
She remembers being treated like a number as a casual member of staff and as a consultant she felt it was more about hitting targets and hammering cold calls rather than being an actual consultant to businesses needing staff. She felt she could change all this.
CM event recruitment Ltd is run by Chrissie Mclaren and Richie Mclaren at present and will be welcoming 2 new members of staff in the summer to help run the event staffing.
Richie came into the business in 2019 but has always been in the background supporting Chrissie with events. Richie has over 20 years' experience in customer service and logistics so when it comes to treating people like humans rather than numbers, he is no stranger to providing excellence. When there is a situation where there are 5 or 6 or even more events out at the same time, he is amazing at arranging the logistics of them all so that everyone is on time and everyone is happy.
Chrissie is the founder of CM event Recruitment Ltd and Richie is the Operations manager.
They are very passionate about this industry and are constantly told that they go above and beyond looking after clients as well as their staff.
They genuinely care about their work and know that it is their job to make sure that evryone is happy with the least amount of stress. They are always told how it comes across to everyone just how much they care.
At the heart of CM event recruitment Ltd is Chrissie and Richie's commitment to the business and care for their employees and clients.
Its all very well reading all this as most businesses will say how amazing they are but I urge you to give Chrissie and Richie a call and see just how they work so you can see for your self how much they genuinely care and go out of their way to make sure that clients and all staff are looked after well.